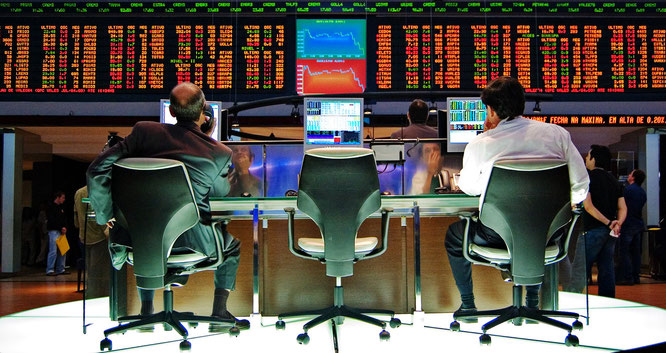 ETFs (Exchange Traded Funds) have been gaining in popularity over the last few years because of their diversity, increased liquidity and low management fees. There are ETFs for pretty much any market you would like to trade or invest in. Do you want exposure to the Japanese Yen (FXY)? An emerging market like India (SCIF)? Companies that buyback their own shares (PKW)? The casino/gaming industry (BJK)? A specific commodity such as Corn (CORN) or Soybeans (SOYB)? Maybe you would like to protect your portfolio from volatility (UVXY)? Or maybe you want to trade crude oil with some leverage built in (UWTI)? If you have an idea or think of something that you would like to trade or have exposure to, you can probably accomplish it with an ETF.
One of the primary reasons I like to use ETFs is to invest in a specific sector or market instead of trying to choose an individual stock within the sector. There's nothing worse then buying an individual stock and watching it lag behind the sector as a whole. You may have the sector or industry right but if you don't chose the correct company you may lose money even know the sector has gone up.

Lets take a look at the Energy sector (XLE) which has been in the news a lot lately with crude oil trading near 5 year lows. At the end of the day there are a lot of energy companies to chose from, each with their own compelling story, fundamentals and chart formations. Most professional money managers and analysts who spend every single day researching specific stocks have a difficult time choosing a stock that will outperform the  sector. If you are looking for exposure to a sector but are confused as to what stock to choose, look to an ETF to simplify things and take some of the guess work and frustration away. Take a look at the example below showing the performance of an individual stock (SWN) vs. the sector (XLE).

The chart above shows a good example of how choosing to own the sector as a whole instead of a stock within the sector can work to your advantage.
ETFs trade like a stock, are actively traded and and in most cases provide sufficient  liquidity. They do come with a fee that typically ranges from .15% to .75%. which is lower then your average mutual fund but a cost nonetheless.
Not all ETFs are created equal. Some of the leveraged ETFs are not meant to be held for a long period of time and are better suited for the active investor and trader. Be sure to do your own due diligence before putting money to work in any stock or Exchange Traded Fund.