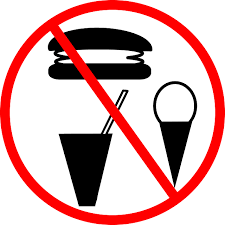 A once super hot trending industry where stock returns where outperforming seems to have lost some of its luster as of late. What has happened? Have investors realized the returns aren't sustainable and the stocks have become overvalued? Is it a sign that the US economy is starting to slow? or is it just a case of the stocks correcting to more reasonable valuations?

Many of the most loved and largest issues are well off their most recent highs: Chipotle Mexican Grill (CMG) -20%, Panera Bread Company (PNRA) -16%, Buffalo Wild Wings (BWLD) -27%, Papa John's International (PZZA) -24%, El Pollo Loco (LOCO) -60%, Shake Shack (SHAK) -50%.  Many of these names have gotten expensive. For example CMG and PZZA both have price-to-earnings (PE) ratios in the high 30s. In comparison McDonald's (MCD) is 24 and the S&P 500 PE is 22. (The higher the PE ratio the more expensive the stock is considered to be).

Short sellers have now entered the game targeting Papa John's (PZZA) stock says Bloomberg Business:
The number of shares being shorted--a bet that the stock will fall--has risen to 5 percent of those outstanding, near the highest level in six years, according to data compiled by Bloomberg and Markit Ltd.  The investors are wagering that Papa John's will have a tough time sustaining its lofty price-to-earnings ratio of 36.4.  That valuation puts it behind only Starbucks Corp. and Chipotle Mexican Grill Inc. among big North American restaurant chains.
Another heavily shorted stock is Shake Shack (SHAK) with over 30% of its shares outstanding being shorted. This was a very successful IPO earlier this year where the share price doubled in less than 5 months going from $40/share to over $90/share. The stock has since suffered a pretty serious decline trading around $47/share.  

For the contrarian minded investor the creation of The Restaurant ETF (BITE) could be seen as a warning sign that the up-trend in restaurant stocks may have run its course. Many ETFs are created and brought to market when there is a lot of hype and excitement behind a current trend. Contrarians could interpret this as a sign that the trade has become very crowded and popular and close to exhaustion. Only time will tell whether this is the end of the up-trend or simply a correction that will eventually lead to higher prices.