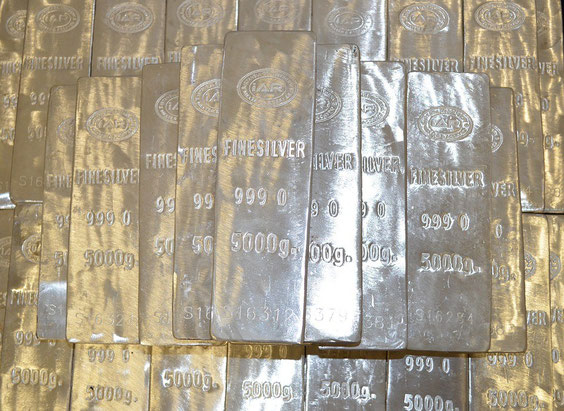 Gold has been a big performer this year and is up over 17% year-to-date. As I wrote in Newsletter #14 gold needed to clear through $1200 to suggest that the bear market may be over. It did break through in stellar fashion making a high around $1260. From there it survived it's first retest of $1200 and is now trading around $1240 near the top of its descending channel.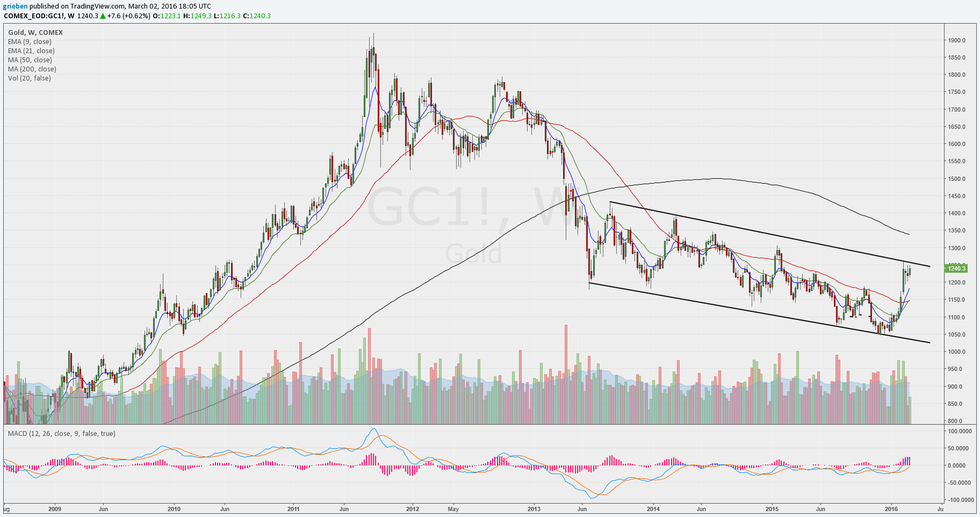 The jury is still out and only time will tell if gold has indeed bottomed but lets not forget to take a look at Gold's poor cousin silver. The gold to silver ratio is at the high end of its range around 83 (takes  83 ounces of silver to buy 1 ounce of gold). The last time it was this high was in 2008. It wasn't long after that silver went on to rally close to 500% topping out near $50/ounce.

Silver has lagged the price of gold in a big way and could be an interesting way to play continued strength in the precious metals market. Keep a close eye on silver and the related stocks in the coming months because if silver starts to play catch up things could get very interesting.

Check out the 10 year performance of gold (GLD) and silver (SLV) to see how badly silver prices have lagged over the last few months.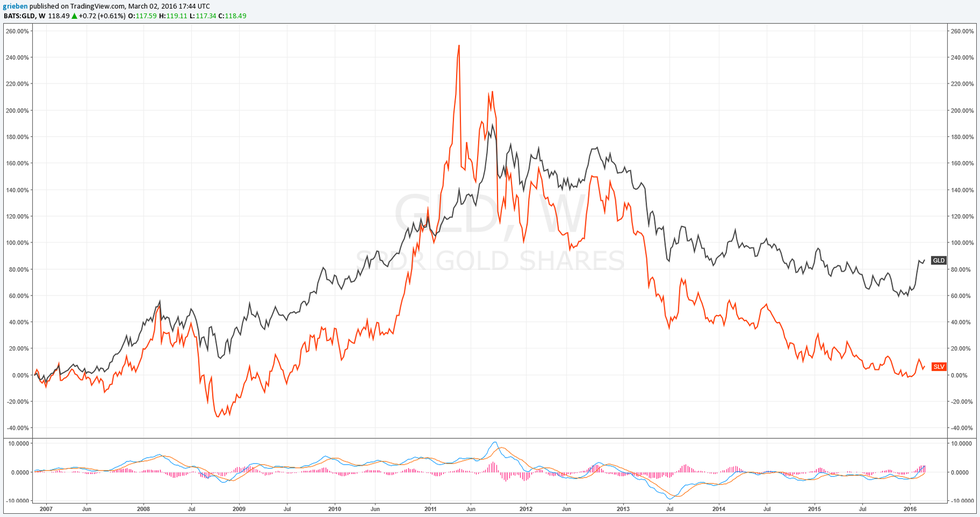 ---