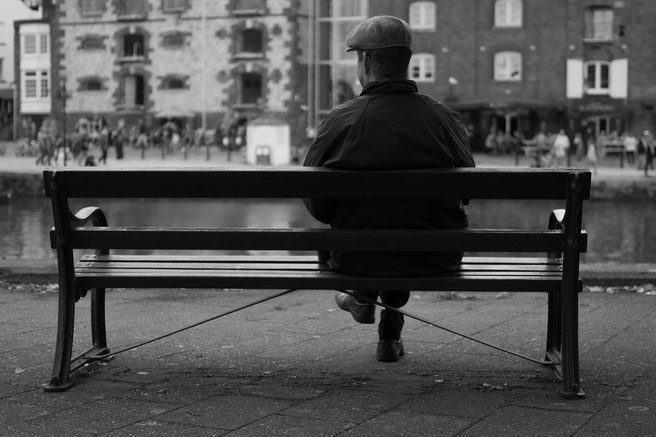 The following quotes are from 3 famous and very successful investors throughout the ages:
"It was never my thinking that made the big money for me, it was always my sitting." - Jesse Livermore
"I just wait until there is money lying in the corner, and all I have to do is go over there and pick it up. I do nothing in the meantime."  - Jim Rogers
"The stock market is a no-called-strike game. You don't have to swing at everything. You can wait for your pitch" - Warren Buffett
There's one common ingredient in the above mentioned quotes and that's having patience. Or knowing when to do nothing. That's right, nothing.
Why is it so difficult for most investors to do nothing? Is it the feeling of missing out or being left alone as others profit? The feeling of wanting action or excitement? How can waiting and doing nothing be so hard? It's because it involves money. Money brings out our emotions both good and bad. So much so, that it's usually a top reason why marriages fail. It's also why most investors fail. Making emotional decisions about money or investing usually ends poorly.
Having the patience to do nothing has been one of the most difficult things for me to learn as an investor. We are taught from a young age to work hard and this will lead to success in whatever it is that we choose to do. For me the harder I tried and worked at investing, the more I over-traded which lead to more unnecessary losses. Some of these losses were very difficult to come back from. I know from experience that being "busy" in the markets and equating activity to working hard, is a big mistake.
The feeling of having to do something stems from the fear of missing out. This makes us act when we shouldn't. It's tough to watch a stock or sector go up day after day without being on board. The need to be a part of the majority and not feel left out is a very strong emotion. It's this feeling that we need to ignore in order to give ourselves the highest probability of success. Doing nothing is just as important as taking action and in my opinion should be seen as a "position".
This "position" will not lose you money. This "position" provides you with ammunition to take advantage of upcoming opportunities. Like a sniper waiting under cover for hours or even days to take a shot. The same patience and waiting to strike mentality is needed to become a successful investor.
Doing nothing has saved me a lot of money and rewarded me with more time to research and analyze my best investment ideas. Below are 4 examples of when doing nothing will make you a better investor and increase your odds of success:
1.  Don't chase a or buy stocks as they accelerate higher.
Have the patience to wait for consolidation or a pullback in price. Inversely, wait for a sign that the bottom may be in when looking to buy stocks that are trending lower. (5 Investing Cliches That Will Save You Money)

2.  Patient investors will wait until the reward vs. risk is in their favor and in most cases should be at least 3 to 1.
If there isn't an opportunity with at least a 3 to 1 reward to risk. Do nothing. The markets will always be there and will present other opportunities. You will never catch every move. Wait until there is an opportunity that fits within your plan.

3.  Do nothing when the volatility index spikes (VIX) and markets become extremely volatile.
When investors are acting on emotion causing wild swings in price in both directions, wait for calmer heads to prevail before entering the market.

4.  Most importantly don't feel the need to always be invested.
Cash in my opinion is underappreciated and underrated. The investment industry doesn't like you to have too much cash. This is because the majority of investment "pros" make money by selling products or by generating commissions from transactions. Having cash available gives you "ammunition". You will need it for better opportunities that will inevitably take shape down the road.